Flat Feet Myths You Should Forget About
posted: May 03, 2018.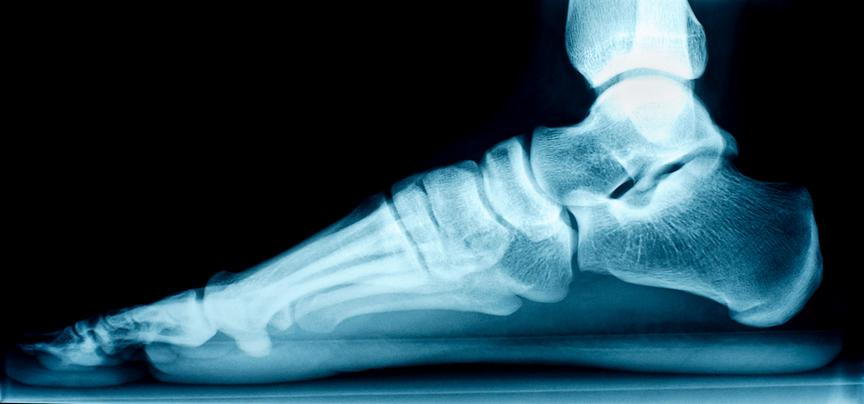 Studies say that an average person will have walked the equivalent of three trips around the earth in one lifetime. Now, if you are dealing with flat feet, that fact may seem a little bit daunting. Many people are diagnosed with flat feet, a condition wherein the arches of the feet are flatter than usual. If you have flat feet, you most probably suffer from pain, achiness, swelling, and easily tired feet. This foot condition is often easily managed, but there is a lot of misinformation about it that many people believe. Do not let these myths steer you off track in doing what you can to correct your flat feet, though!
MYTH 01: Flat feet are caused by wearing the wrong type of footwear.
Flat feet can be caused by a variety of factors such as genetics, increased weight or age, weak muscles in the legs and feet, or just simply by wear and tear. Wearing shoes with proper arch support does help relieve pressure on the tendons within the arch, but the type of shoes you wear do not have any bearing whatsoever on your arch shape and whether you develop flat feet or not.
MYTH 02: People with flat feet should not run.
It is a common belief that if you have flat feet and you run, you will worsen the condition. The truth of the matter is, people can run successfully with flat feet. In fact, there are many sprinters and marathon runners with flat feet. Over pronation or the rolling of the foot too far inwardly and weak muscles in the legs and feet are the primary causes of pain when running, not one's arch shape. People with flat feet actually have more flexible and shock absorbent feet than those with higher arches, so do not let your foot condition discourage you from hitting the trails.
MYTH 03: Surgery or orthotics are the ONLY ways to correct flat feet.
In most cases, flat feet CAN be helped without surgery or orthotics. There are simple stretches that one can do to strengthen muscles in their legs and feet – these exercises help decreases any discomfort or problems caused by having flat feet. Another simple fix for flat feet are compression socks. These socks ease foot discomfort and pain by providing stability and support to the arch. They also help increase blood flow to the leg and foot muscles, which reduces the pain and swelling by improving the circulation to such areas.
MYTH 04: Only people with flat need arch support.
Proper arch support helps prevent a variety of foot problems such as shin splints, muscle strains, and stress fractures. Before turning to surgery, pricey shoes, or orthotics, when correcting flat feet, you may try doing simple stretches first to strengthen the tendons in your feet, slip on a pair of compression socks for arch support, and just get back out there!
If you want a professional advice on flat feet, feel free to setup an appointment with our podiatrist, Sheldon H. Nadal, DPM today!
Tags: Foot Pain,&nbsp Foot Care,&nbsp podiatry,&nbsp podiatrist,&nbsp flat feet,&nbsp flat feet myths