5 Things to Consider Before Having a Bunion Surgery
posted: Nov. 13, 2016.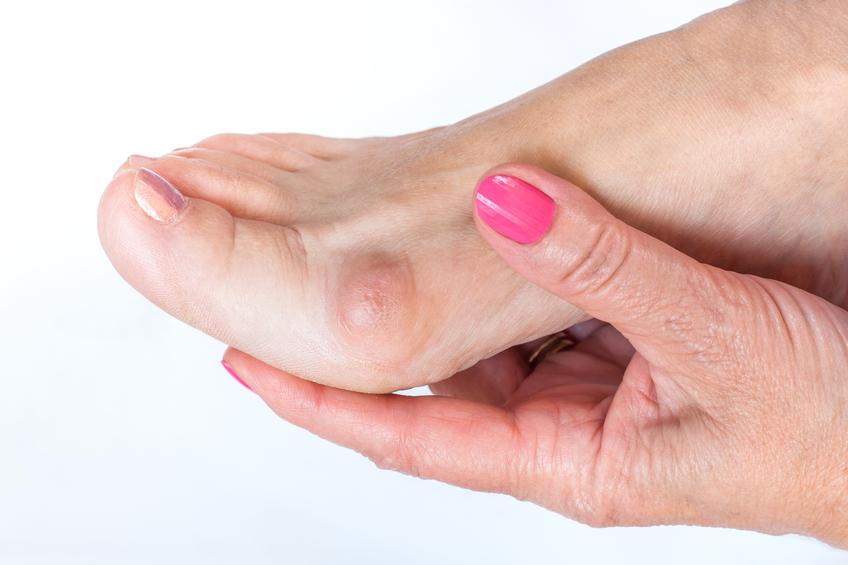 Do you feel a painful bump right on the side of your big toe? That is called a bunion – a kind of minor deformity that forms when the base of your big toes pushes outward. Bunions are usually hereditory and may occur in women who often wear high-heeled footwear and somewhat uncomfortable shoes that can put pressure on your foot bones.
If you do have a bunion, surgery might be considered. If you are thinking about it, here are some things you should ask yourself (and your doctor)  :
Is surgery really necessary?
As with other health concerns, surgery is your last resort if you have a bunion. Have you already tried other treatments? If you have already changed your usual footwear, iced the spot and taken medication yet nothing   worked, then surgery makes sense.  If your bunion continues to hurt, and makes it difficult to fit shoes comfortably, affects your daily activities and is unsightly, it may be time to have surgery.
Do you have time for recovery?
Minimally invasive foot surgery can be done in an office such as that belonging to Sheldon Nadal, D.P.M, in Toronto with local anaesthetics. You can walk out of the office immediately with a surgery sandal which you will wear for 6-8 weeks.
Swelling and bruising is to be expected but  most patients will require mild pain killers such as Ibuprofen following minimally invasive foot surgery. Your time off work will vary with the typical work you do. The less standing and walking you do at work, the sooner you can return to work.
What kind of procedure will be done exactly?
 In most cases, the boney enlargement will be reduce and the affected bones will be realigned.
Does it mean I won't have bunions ever again?
  In most cases, if the bones are realigned properly, and you follow your post-operative instructions and wear orthotics afterward to improve your foot mechanics, it is unlikely that the bunions will come back.
These are only some of the questions you should ask yourself before having a surgery. Remember, a professional would know what your best options are. If you are unsure whether surgery is what you need for your bunion,  Please contact Sheldon Nadal, D.P.M, at his Toronto foot clinic at 416-486-9917 to find out what treatment is appropriate for you.
Tags: Foot Pain,&nbsp Foot Care,&nbsp bunions,&nbsp bunion surgery,&nbsp bunion,&nbsp foot condition