What is Tendinitis?
posted: Jan. 05, 2015.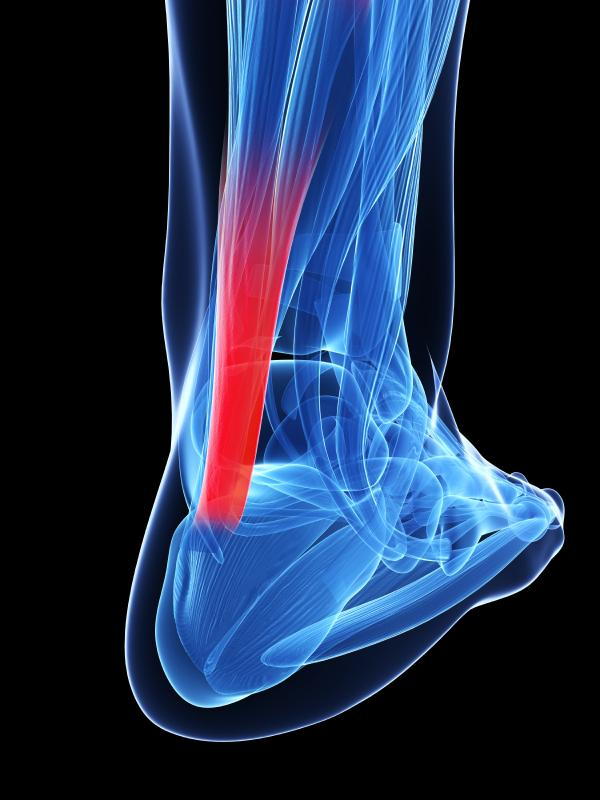 Your tendons are the bands of tissue that connect muscles to bones. They help muscles move bones. When a tendon becomes severely swollen, this condition is referred to as tendinitis.
This type of condition usually occurs after a repeated injury to the ankle. In the case of an ankle injury, tendinitis may be caused by poor gait or micro-tears in the tendon due to flat feet. Runners may also develop tendinitis if they increase their training schedule quickly or run carrying a heavy pack over long distances.
Symptoms of Tendinitis
The inflammation of the tendon can present in a number of ways, including:
Some people report feeling feverish.
How Tendinitis is Diagnosed
Your podiatrist will take your medical history and conduct a physical exam. Imaging tests may be ordered to confirm the diagnosis. The first step in treating this condition is to reduce the pain and swelling associated with it. Resting the affected foot, wrapping or elevating it and taking medicines can help. Applying ice can help if the injury is recent. Stretching exercises, making changes to your footwear or custom orthotics can also help to reduce the pain of tendinitis.
Are you in pain from tendinitis? Don't wait to get relief - call Sheldon H. Nadal D.P.M for help now!
Tags: plantar fasciitis,&nbsp Heel pain,&nbsp podiatrist,&nbsp bunion,&nbsp ingrown toenail,&nbsp Toenail fungus,&nbsp orthotics