When to See a Podiatrist for Arthritis
posted: Jan. 05, 2015.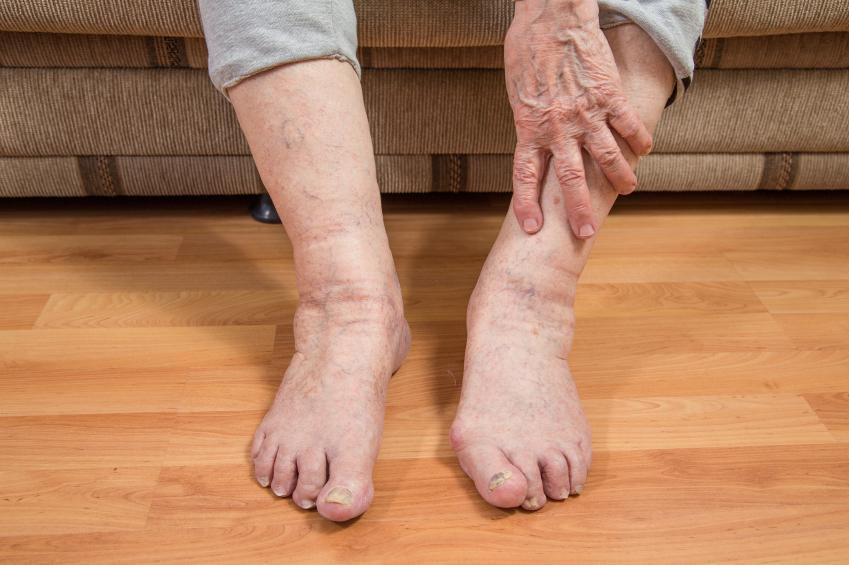 Arthritis is a chronic disease that causes inflammation and swelling of both the cartilage and lining of the joints. Patients may also experience an increase in fluid in the joints. The feet are particularly susceptible to arthritis than other parts of the body due to the number of joints that can be afflicted (33) and the fact that very few of us would be able to stay off our feet and avoid the resulting pain from putting our weight onto irritated joints. If you have this disease, going to see a podiatrist for arthritis makes good sense.
Causes of Arthritis
There is a hereditary factor that determines whether you are at risk for arthritis. This disease can also be caused by the following:
Infections, both bacterial and viral that target the joints. The same organisms responsible for Lyme disease, pneumonia and staph infections can also cause inflamed joints.
Injuries, particularly in industrial workers and athletes, can develop into arthritic conditions. Foot injuries are particularly likely to be ignored, which means they are at higher risk for displaying symptoms of arthritis after the event.
When to See a Podiatrist for Arthritis
Arthritis is a disease that can have an impact on both the structure and function of the feet. If you experience any of the following symptoms, you should consult a podiatrist:
Stiffness when getting up in the morning
Swelling in one or more joints
Recurring pain or tenderness in any of the joints in the foot
Redness or hot feeling in any joint
Skin changes in the feet (includes rashes or growths)
Limitation of movement in the feet
Treatment Options for Arthritis
Your podiatrist is highly knowledgeable about arthritis in the foot and can suggest a number of ways to control symptoms, including exercises and therapy. Taking Aspirin may help to treat pain and inflammation. Custom orthotics or braces can help to control foot functions to relieve pain. Surgery is reserved as a last resort.
Your first step to finding out what your treatment options are for arthritis in the feet is to consult with a podiatrist. Sheldon H. Nadal D.P.M can provide a treatment plan for your needs. Contact him to book your appointment today. 
Tags: plantar fasciitis,&nbsp Heel pain,&nbsp podiatrist,&nbsp bunion,&nbsp ingrown toenail,&nbsp Toenail fungus,&nbsp orthotics