Foot Care Tips for Children and Young People with Diabetes
posted: Dec. 10, 2014.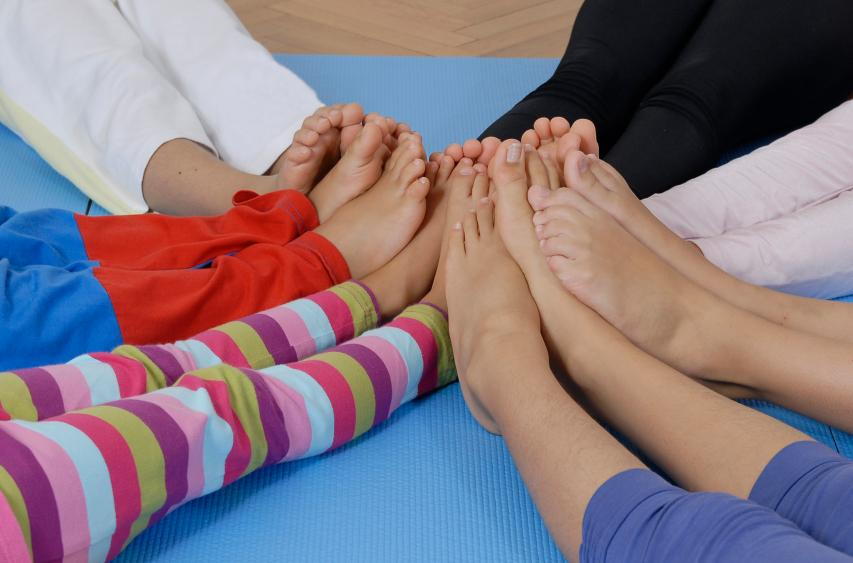 If you are the parent of a child or a young person with diabetes, the amount of information you will be given will be nothing short of overwhelming. On top of that, you will be dealing with your personal feelings about your child living with a chronic condition that can have some very serious repercussions if it is not carefully monitored. Add your child's reaction into the mix, and you'll wonder when you'll have time to deal with daily foot care. Once the diagnosis has been made, this will be a regular part of life for your child, but following these tips will hopefully make it a bit less overwhelming.
Foot Care Tips for Children and Young People with Diabetes
1.    If yourchildren are too young to look after their feet on their own, help them set up a daily routine of inspecting their feet. Encourage the child to participate by making it a game by playing "this little piggy"or something similar to get and keep his attention. Once the child is older, he can start to take responsibility for his own foot care.
2.    Be on the lookout for changes in your child's posture or gait, since these may indicate that he has been injured or developed a foot problem. Other changes in personal habits, such as scratching, rubbing the feet or stomping them on the ground, can also be signs of a problem like athlete's foot.
3.    Choose socks without seams at the toes to reduce rubbing at the toes. Wool socks are not the best choice, since they may shrink and interfere with circulation. Avoid cotton socks, since they hold moisture next to the skin. Look for materials that pull perspiration away from the skin.
4.    Teach your child to avoid walking around barefoot. Proper shoes should be worn instead, since they protect feet from injury and exposure to infection from mould spores and bacterial infections.
5.    If you do find any warts, corns or hard skin on your child's feet, consult a podiatrist. Do not try to treat them on your own.
If you are concerned about your diabetic child or young person's feet, contact Sheldon H. Nadal D. P. M.  for a personal appointment.