74-year-old lady can now wear shoes comfortably thanks to minimally invasive bunion surgery
posted: Apr. 08, 2014.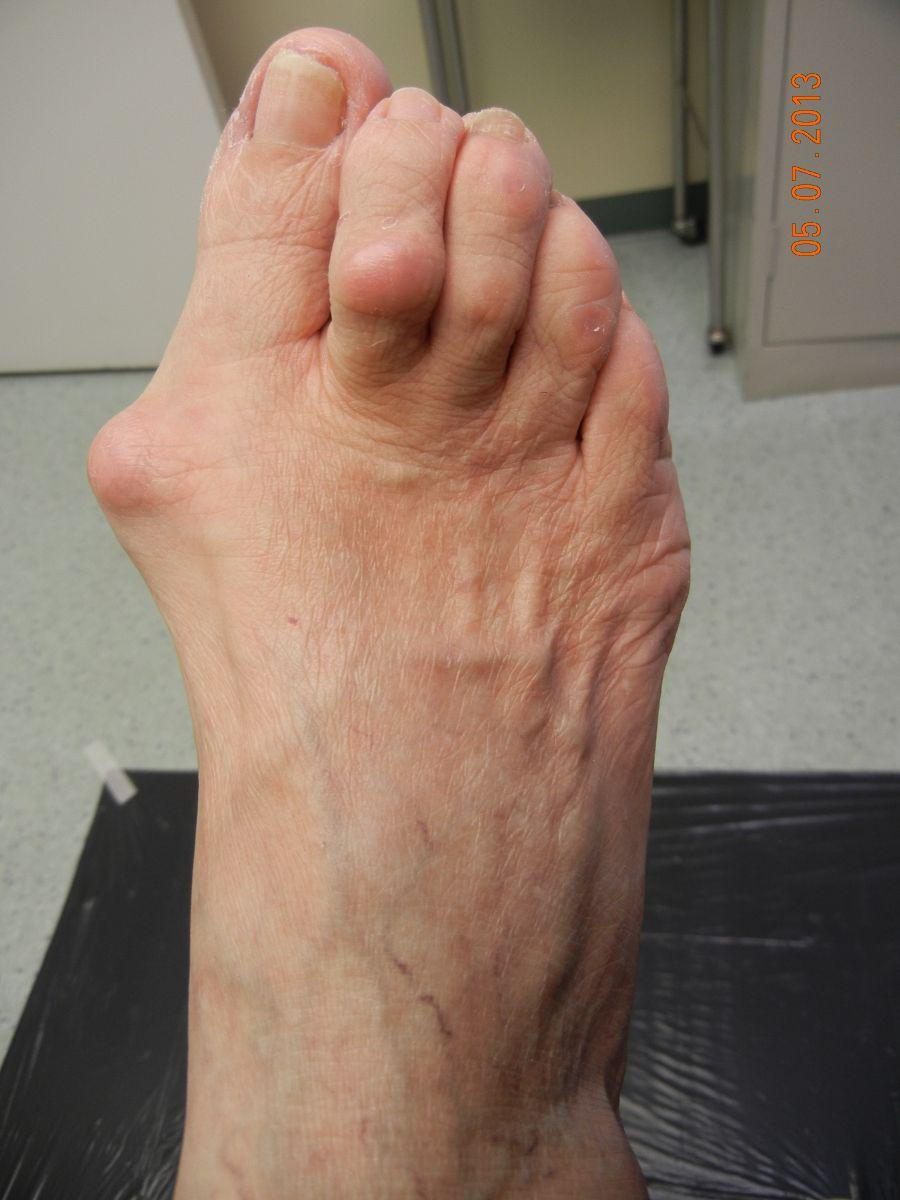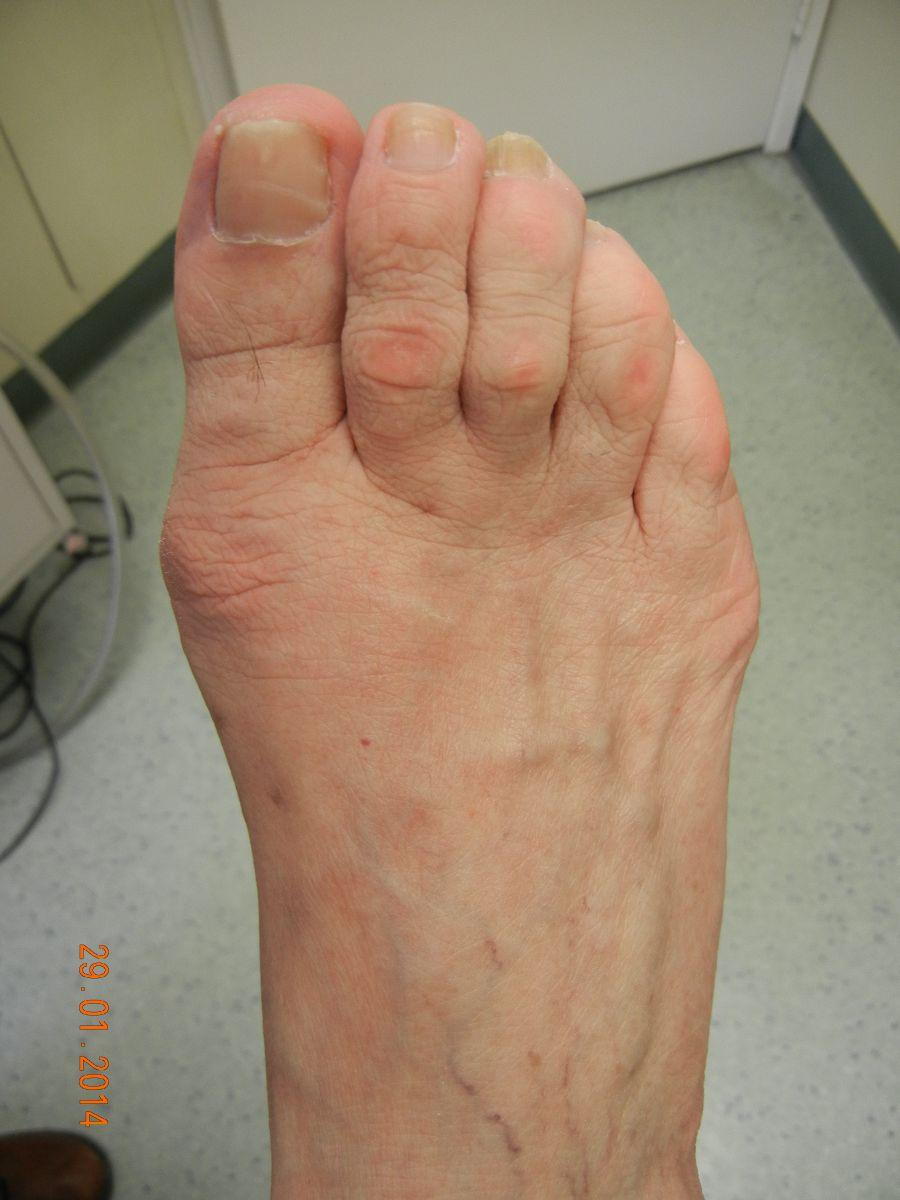 74-year-old lady pre-op                                    9 months post-op
In March 2013 a lovely lady from Thornhill came to see me concerning her painful bunion and crooked second toe of her right foot. The deformities made it very difficult for her to fit shoes comfortably. She also did not like the way her foot looked.

In July 2013 I had the honour of treating her bunion and hammertoe with minimally invasive foot surgery, under local anesthetic, in my office.

Happily, the procedures went well and she is pleased with the results.
The pictures on the left were taken just before surgery. The pictures on the right were taken nine months later.

If you or someone you care about suffer from bunions or hammertoes or other foot problems please call my podiatry office at 416-486-9917. We will be happy to tell you how we can help.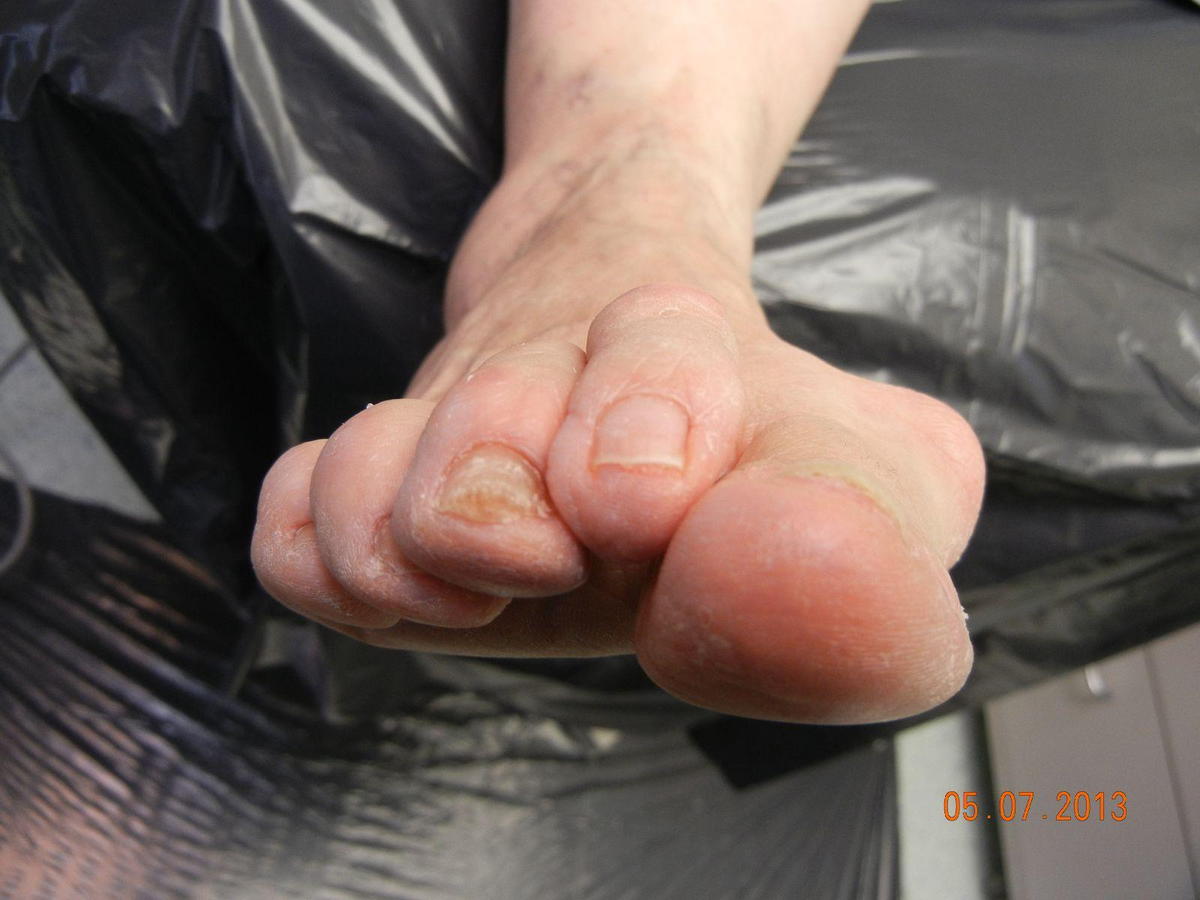 74-year-old lady pre-op                                            9 months post-op
Tags: bunions,&nbsp bunion surgery,&nbsp minimally invasive surgery