What in the world is Hallux Walrus?
posted: Oct. 05, 2012.
We're not talking about the old Beatles song, "I am the Walrus" (goo-goo-ga-joob).   We're actually talking about an orthopedic deformity of the foot called hallux varus.  A podiatrist friend of mine nicknamed it hallux walrus.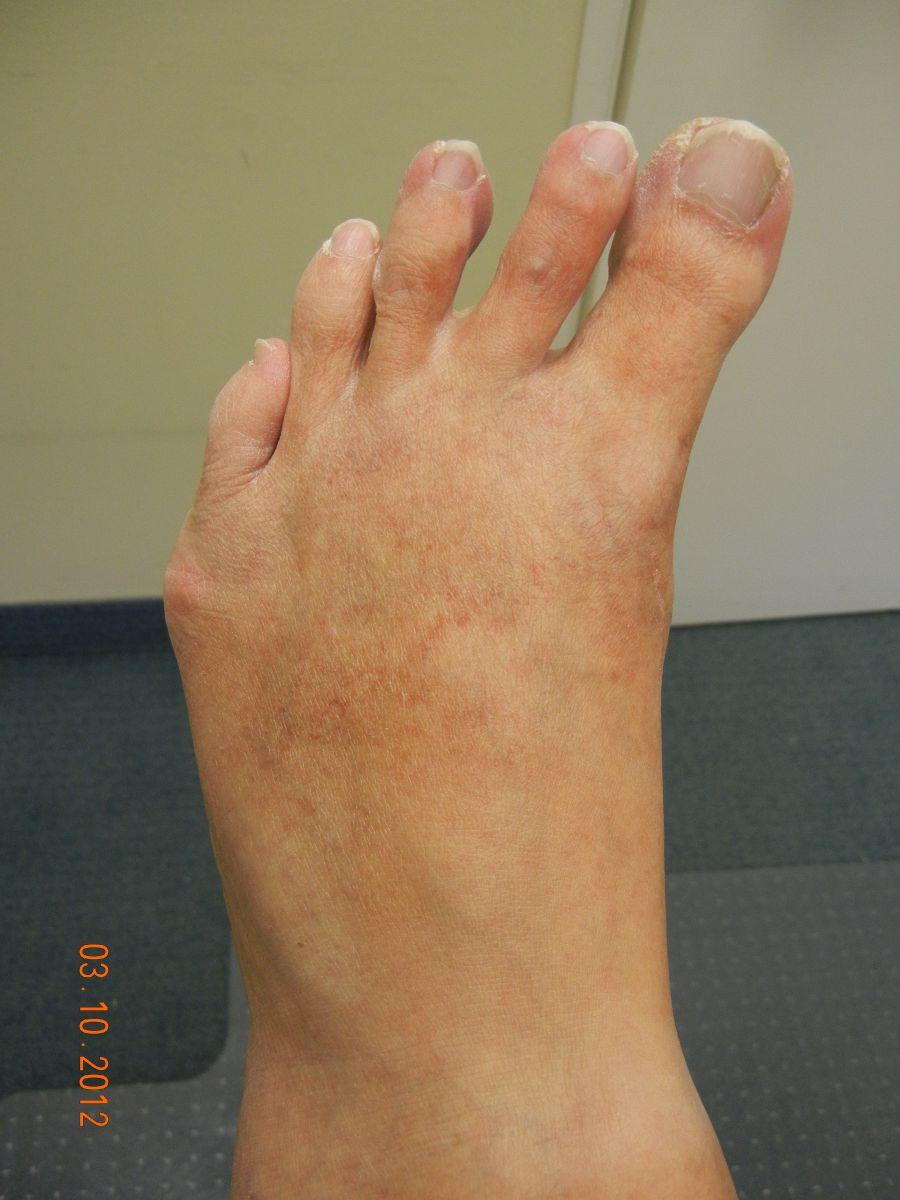 Hallux varus occurs when a bunion deformity is treated with excessively aggressive surgery.  This may be due to excessive removal of the bump, excessive tightening of the capsule once the bump has been removed (the capsule is the fibrous covering which surrounds a joint), or some combination of these factors. This may occur when a bunion is treated too aggressively using conventional surgical procedures.
A hallux varus is the opposite of a Bunion. With a bunion, the great toe points toward the lesser toes and there is a large bump where the great toe attaches to the foot. In this picture of a hallux varus, the bump is gone but the great toe has moved away from the lesser toes. The lesser toes then fill in the space where the great toe used to be and this is the result.
In my experience this is very unlikely to occur when performing Minimally Invasive Surgery for Bunions, because, unlike with conventional surgery,  the capsule is not tightened up with sutures with minimal incision  surgery .   This, combined with judicious remodelling of the bump, means that you are unlikely to experience this problem following minimally invasive surgery.
If you, a friend or a family member suffer from bunions or hammer toes or any other painful foot problems, please contact my office at 416-486-9917 to set up a private consultation to find out how you can walk pain free. 
Tags: Hallux varus,&nbsp minimally invasive bunion surgery Toronot